Introduction
We, like a lot of people do not want to be harassed with endless newsletters and updates from a website. It makes us crazy. There are times when we may genuinely want to contact you about something which we think is of genuine interest. In last 3 years we have only done this once from our website.
We have the upmost respect for privacy of your data and take data protection seriously. In line with this and recent legislation we have recently updated our Privacy Notice to explain how we collect, store and handle your personal data and to give you a very clear way of deleting it from our machines if you wish to do so.
The 2 days we keep in touch with people are rare newsletters and Facebook posts.
We only use Google Analytics to understand where our traffic is coming from. We do not use remarking or any other irritating marketing ploy.
We also never, ever process payments on our website. This is all handled by Paypal. Only your address and name is transmitted to Paypal and that is encrypted.
Thanks for reading!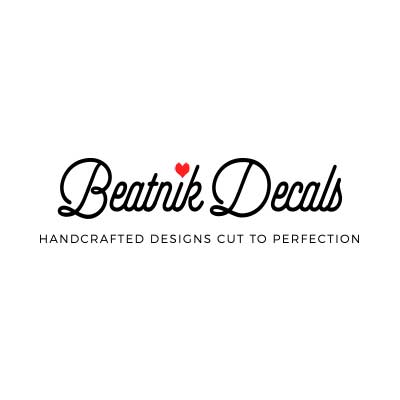 Why we collect your Data
We want to give you the best possible experience when shopping on beatnikdecals.com,the data we hold about you helps us to understand if our website is performing well for you on different devices. We also use data to understand where our customers are coming from so we can understand if advertising works for us. When customer orders we use your name and address details to process orders. This data is saved on our website and on our office machines for the active order and for historical purposes.
---
How we collect your data
We do this in a number of ways, including such as Google Analytics which stores cookies on your device We take care with your Data and take steps to protect it.
When a customer make a purchase from our website we retain your order confirmation which includes your name, address, email and telephone number and your order details on a web server with a firewall and on which are firewall protected emails on our office computers. We keep this data so our customers can view previous orders and we can track back to an orders where needed.
We will never share your data other than the address with Royal Mail
We will never retain payment information. That is handled by Paypal.
never to sell or monetise your data
To give you control over your data and preferences
to store everything we hold about you securely
If you would like to have some or all of your data removed please contact us and we will delete it.
---
How we use your data - Paypal
When you order from our website your Email Address, Name and dDelivery address is transmitted to Paypal using an encrypted web server connection.
Each and every payment made to our website for decals is handled by Paypal. We never, ever transmit, process or store payment details on our website / webserver.
When you purchase through Paypal you are therefore bound by their Privacy and Terms and Conditions.
---
Cookies and Google Analytics
Cookies stored on your computer or device will be used to help understand how you found beatnikdecals.com and if we can understand ways to enhance your shopping experience once on our website.
---
Contact forms and completed orders
Custom enquires sent by email and order details and your account password are encrypted and kept on our web server. Your email, name, address telephone number are also held on our office computers for historical purposes.
We also keep this data so we can review errors and use for our book keeping.
The reason we keep this data in these places is so a customer can order again through their account or contact us to review an old order. Any printed address labels not used for shipping will be destroyed.
We never share data with any third parties.
---
If for any reason there was a data breach of any kind we would advise you straight away. If you would like to remove your data from our webserver and studio laptops please contact us and we will do so as a matter if urgency.
---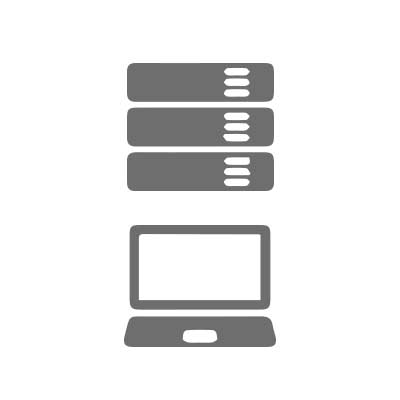 Data storage
When data is stored on paper, it should be kept in a secure place where unauthorised people cannot see it.
These guidelines also apply to data that is usually stored electronically but has been printed out for some reason:
When not required, the paper or files should be kept in a locked drawer or filing cabinet
Employees should make sure paper and printouts are not left where unauthorised people could see them, like on a printer.
Data printouts should be shredded and disposed of securely when no longer required.
Data should be protected by strong passwords that are changed regularly and never shared between employees.
If data is stored on removable media (like a CD or DVD), these should be kept locked away securely when not being used.
Data should only be stored on designated drives and servers, and should only be uploaded to an approved cloud computing services.
Servers containing personal data should be sited in a secure location away from general office space.
Data should be backed up frequently.
All servers and computers containing data should be protected by security software and a firewall.
---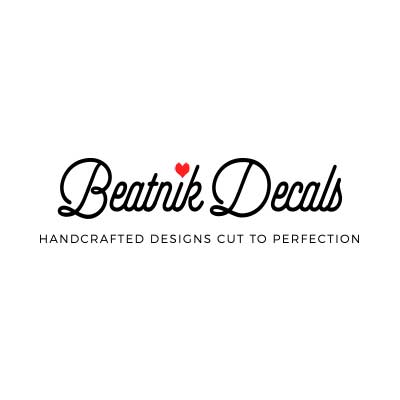 Privacy Policy of
Owner and Data Controller
Beatnik Decals
Studio 101
101 Capstone
Road
Bournemouth
Dorset
BH8 8RY,
United Kingdom