Summer Holidays 2022.
Sales remain open throughout our summer break (19 days), but production, design and enquires will be closed from 5pm on the 3rd August until 23rd August 2022 for a much needed family camping trip.
Last gaurenteed date for orders to made and shiped before our break is 5pm on Monday 1st August.
Any orders placed after this time and during the holiday period will be made as urgent, as soon as we are back as urgent.
All enquires made during this period will be automatically flagged and will be responded to on Monday 23rd August.
A huge thank you for your patience with this, we would love to stay but the business cannot operate without us as all decals are made to order and we are instrumental to design and managing production.
Thanks again to all of our lovely customers, for all of your kind words, lovely feedback and for supporting our small family business during the craziness of the past few years.
Have a lovely summer too.
Daniel, Katherine and Beatnik team.
---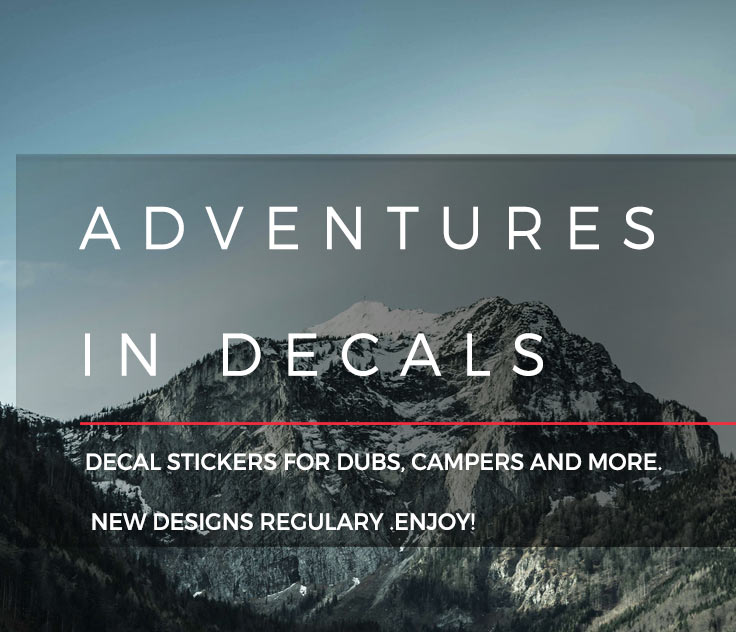 Normal Opening Times
Our normal opening times are Monday – Friday 9am – 5pm.
General holiday info:
Becuase we are a small family business with children we do normally close for half-term holidays. If so, we will have messages on every page of our website, email responders and order confirmations to make this clear to you at every step of the browse and purchase journey.
During this period the website shop remains open (unless otherwise stated) and as soon as we are back we produce the orders and ship!
We have found this works quite well as a lot of our customers are also on holiday ;-).
Any questions please email us and we will help you.
If you do purchase during the period you will still receive your order details by email but with a message to advise we are away and when we will produce.
---
Custom Designs requests and superimosing of decals/colours
We help many of our customers decide which design and colour inclduing making changes to design to suit your taste and camper.
It can be tricky to make the right choice withoout seeing the design first. When we are closed these emails go directly to our lead designer (Daniel) who actions them as soon as he returns.
NB: These go into a date prioritised list – oldest actioned first).
If you are in any doubt about colour, design or anything else please email us and we will help you.